Description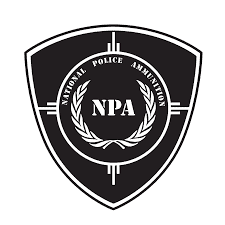 National Police Ammunition has been making frangible ammunition for 10 years now and have brought bullet operations into our facility.  After making our own bullets for some time now we have decided to sell projectiles to the public so they can make their own transition to loading frangible ammunition to cut down on their shooting costs.  Our C3 (Compressed Copper Cartridge) 9mm 100 grain projectiles meet and exceed Federal Government standards for frangibility and is set at a price that we strive to make the most reasonable. For larger orders please call for inquires and bulk order discount pricing.  We also make the following caliber projectiles:
40 125gr
45 155gr
.223 55gr
.300 Blk 100gr & 110gr
Features:
Largest particles after being shot at ar500 steel are less than 5% of projectile weight (meets FLETC specs)
Crimp groove on pistol calibers to prevent fracturing of round while loading
100% Lead free
100% Copper/Tin projectile, no iron, polymer, or silica
Accurate
Quality Control includes break strength testing on all projectile lots
Click here to browse all of our frangible projectiles.